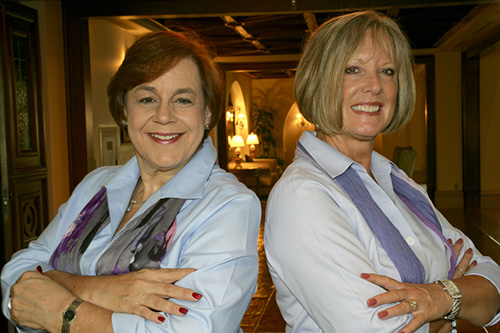 Elissa and Bill Greeley – and Jax!
Elissa Greeley and Nanci Savage have been serving small to medium size businesses for over 25 years. They provide guidance in accounting software selection, bookkeeping and business management and have worked and consulted with companies in many different industries. They also support QuickBooks® Payroll, QuickBooks® Merchant Services, and QuickBooks® Time. Elissa and Nanci have a wealth of knowledge, along with a tool bag of tips and tricks they willingly share with their clients.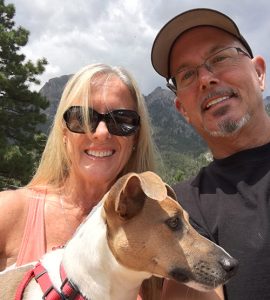 Elissa and Bill Greeley – and Jax!
Bookkeeping Solution Center is aligned with Elissa and Bill Greeley from ADOS Consulting to provide bookkeeping services and answer your bookkeeping questions!
If interested in bookkeeping, setup, training or advisory/controller services please contact ADOS Consulting HERE.
To browse categories, select a tab below.
Bookkeeping Solution Center is dedicated in being the leader of providing QuickBooks
®
product support, implementation, set-up, and/or training. The needs of our clients are diverse, and our team of experts has the experience and knowledge to help you with all your QuickBooks
®
software needs, including:
Needs analysis
Installation, setup & training of your QuickBooks® software
One-on-one and group training sessions
Clean up the "mess" and getting companies on track
Automating daily processes
Troubleshooting and Tune-Ups
Third Party Software Integration
Bookkeeping
Let us show you how to integrate:
Payroll
Credit Card Processing
e-Commerce
Bookkeeping Solution Center offers tailored business solutions to meet the needs of your company. We are experts and hold Advanced Certifications in:
QuickBooks® Online
QuickBooks® Enterprise Solutions
QuickBooks® Premier and Pro
QuickBooks® Merchant Services
QuickBooks® Enhanced and Assisted Payroll
Whether it is a new installation or an upgrade, we will work with your computer/IT folks to ensure your software is installed properly on your computer network. We provide training for all levels of users. We can come to your office or work remotely at your pace. Working with your data ensures a better understanding of the material and will help you retain what you learn. Training can include the following areas:
Design and setup the chart of accounts
Enter beginning balances as of a determined start date
Customers and accounts receivable
Vendors and accounts payable
Sales and inventory
Budgeting and job costing
Payroll
Bank and credit card reconciliations
Customized reports and forms
You may have an accounting "mess" if any of the following apply to your business:
You struggle to get timely financial and statistical information
You never seem to get caught up
Your financial statements are not ready by the 10th of the month for the previous month
Your customers or vendors say your information is inaccurate
Your company is understaffed and has high turnover
Most companies require professional help to straighten out these issues. Bookkeeping Solution Center knows how to identify and implement solutions quickly and efficiently and get you back on track!
Bookkeeping Solution Center can troubleshoot your system and provide routine tune-ups of your QuickBooks® software data to verify entries are being posted correctly and to make sure the software is being used to its maximum potential. Tune-ups can be done monthly, quarterly, semi-annually or annually.
Tune-ups may include:
Bookkeeping Solution Center can help organize your workflow and automate your manual processes where needed. This includes finding a QuickBooks® software solution for information being tracked in ancillary software like Excel® and/or integrating 3rd party software to cut down on data entry and increase accuracy.
Are you losing control of your bookkeeping? Are you growing so fast that you just can't keep up with all the paperwork? Or are you decreasing your staff to be more economical. A firm specializing in QuickBooks® software is a good choice for your outsourced bookkeeping. Our firm will not only teach you the software, but we can fill in the gaps as needed to make sure you can continue to do what you do best – running your business! Outsourced bookkeeping is becoming more desirable because this very important aspect of the business can be a very high turnover area. Owners, officers and decision makers need reliability in this department, which is where we can help you. We offer affordable bookkeeping. We average about 1/3 of the time the average bookkeeper would take doing the same tasks, saving you time and resource. Bookkeeping services we provide include:
Monthly or quarterly reconciling
Monthly or quarterly financial statements
Data entry to catch up books
Financial review of your bookkeeper's work
Get help for your QuickBooks software now! CONTACT US for more information.
Controller Services are for the company that needs a high quality, experienced person to assume control over the financial aspects of your business on a temporary or part-time basis. On-going Controller Services can ensure your accounting department continues to run efficiently. Some of these services may include:
Directing current accounting/bookkeeping staff
Setting up procedures and controls for monthly closings
Analyzing or cleaning up prior or current transactions
Implementing a more beneficial usage of the accounting software